Renewable Energy Opportunities in Poland and Indonesia - 8 September 2022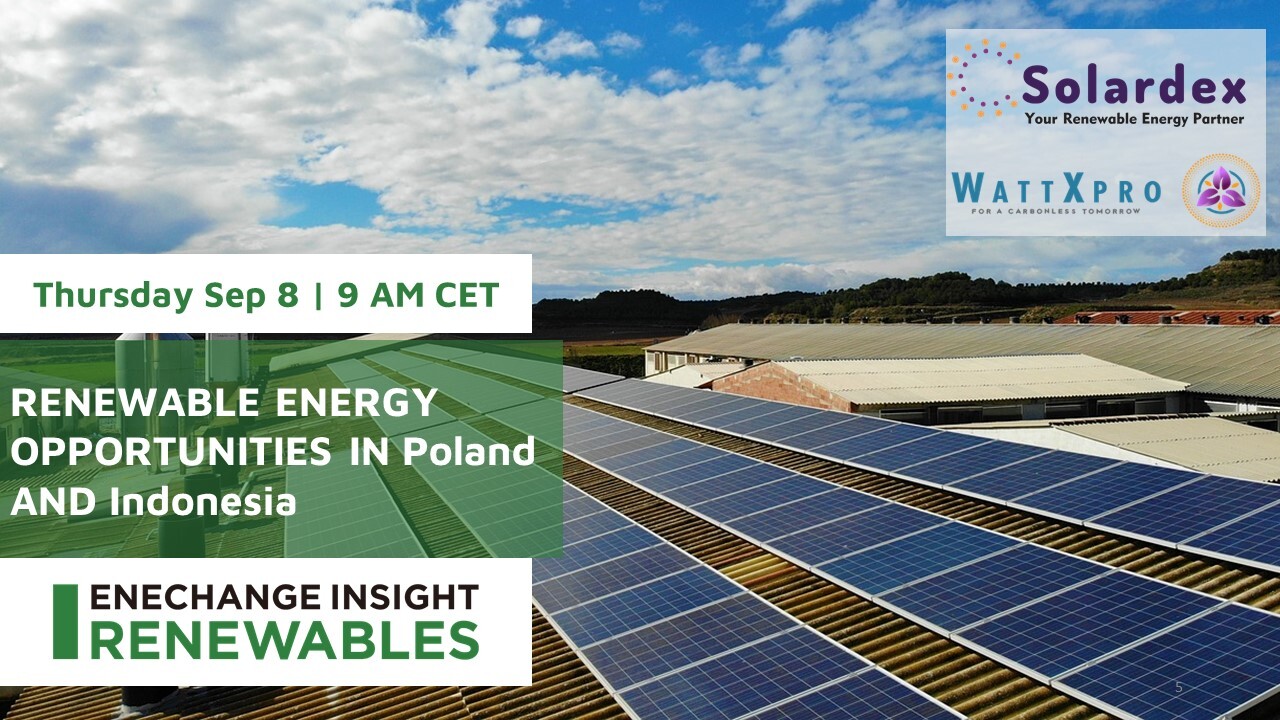 Enechange Insight will have its 25th Renewable Energy Opportunities Webinar on September 8, 2022.
The webinar will introduce renewable energy opportunities in Poland and Indonesia.
The presenters for this webinar are Solardex, a C&I developer from Poland and Wattxpro with projects from Indonesia.
If you would like more information about our webinar series please don't hesitate to get in touch.