Renewables Webinar - 30 November 2021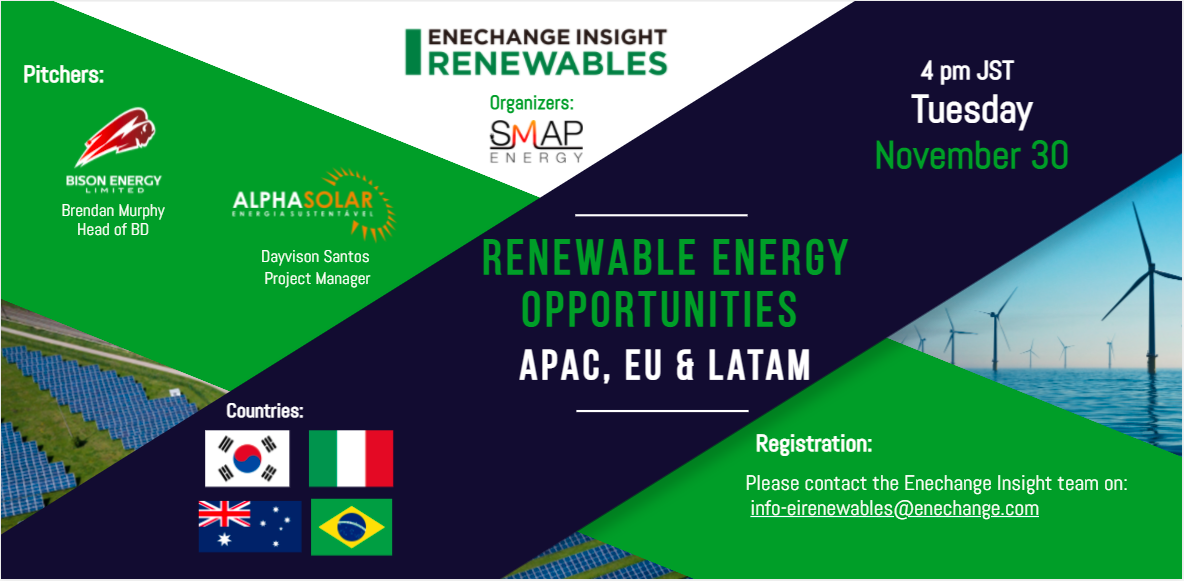 Enechange Insight will have its fourteenth Renewable Energy Opportunties Webinar on November 30, 2021.
The webinar will introduce renewable energy opportunities in Australia, Korea, Italy and Brazil.
The two developers are Bison Energy and Alpha Solar who will display possible opportunities of collaboration regarding their renewable energy projects and portfolios in the aforementioned countries.
If you would like more information about our webinar series please don't hesitate to get in touch.