Renewable Energy Opportunities in USA, Asia & Africa - 28 June 2022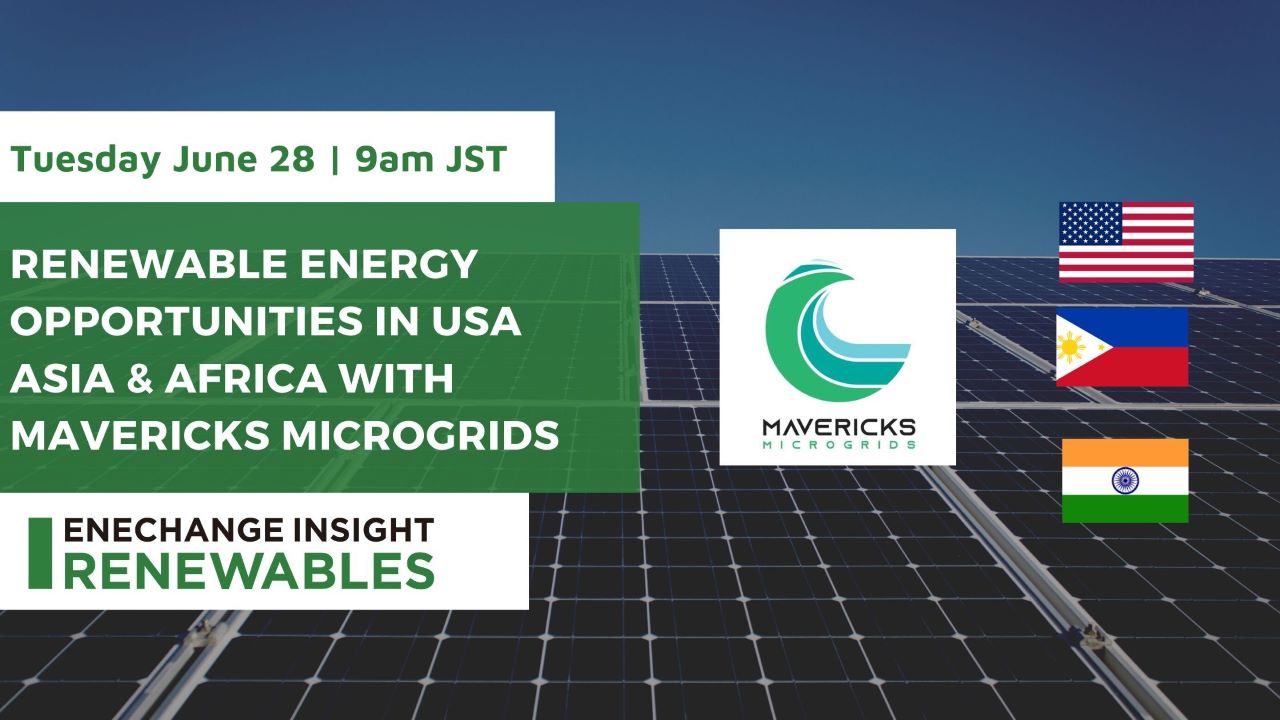 Enechange Insight will have its 22nd Renewable Energy Opportunities Webinar on June 28, 2022.
The webinar will introduce renewable energy opportunities in USA, India, Philippines and Cameroon.
The presenter for this webinar is Mavericks Microgrids, specialized in solar and grid development.
If you would like more information about our webinar series please don't hesitate to get in touch.