Renewable Energy Opportunities in Italy and South East Asia - 2 August 2022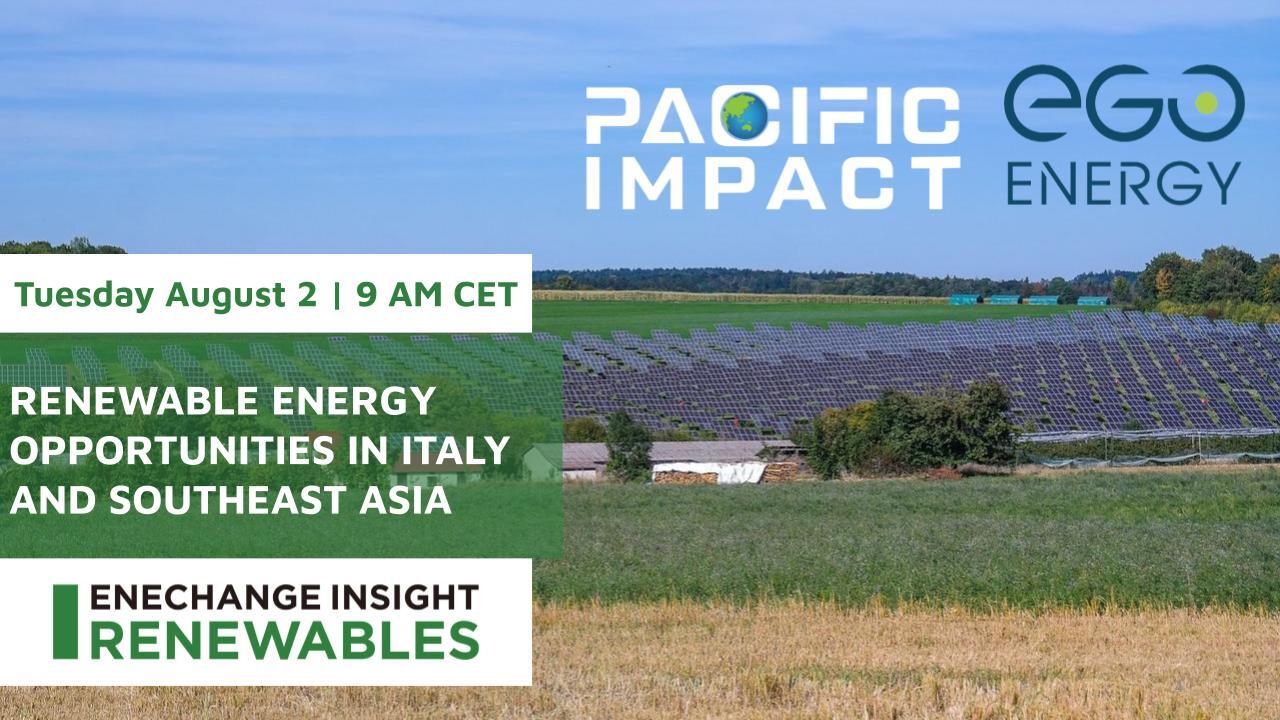 Enechange Insight will have its 24th Renewable Energy Opportunities Webinar on August 2, 2022.
The webinar will introduce renewable energy opportunities in Italy, Vietnam, Cambodia, Philippines and Indonesia.
The presenters for this webinar are EGO Energy, a C&I developer from Italy that manages over 1500 assets of 2 GW in Italy and Pacific Impact Development based in Singapore.
If you would like more information about our webinar series please don't hesitate to get in touch.